The Modern Craft Project celebrates creativity that draws on the past while looking to the future. You can do the same on our news page, with archived stories and the very latest from our modern craftspeople around the globe.
27-3-2013
Ketel One is excited to announce the first instalment of the DO ONE THING WELL craft collaboration, CC#1, with experiential street artist INSA displaying his craft at Roest, Amsterdam until May 2013. Launched in 2012, the DO ONE THING WELL campaign celebrates the passion and skill required to achieve success in a discipline. Ketel One is on a quest to celebrate these craftsmen who exemplify knowing how to DO ONE THING WELL.
INSA began his career as a graffiti writer, painting streets and buildings as he travelled.  He soon became known for his trademark 'graffiti fetish' pattern, which can be seen on the walls of cities around the world.
Like Ketel One, INSA has a bold vision and reputation for not doing things by the book.  Always keen to push boundaries and innovate further, INSA has gained a huge following globally through his recent experiments with social and digital media. Using 'GIF-ITI', a term INSA coined when he began to create the first ever GIF animations of graffiti work; INSA brings the outdoor spectacular to life in an exciting and creative way, using a meticulous and labour-intensive process' often requiring him to repaint an entire wall by hand several times.  INSA's unique GIF-ITI invention has captured audiences by creating street art that paradoxically only exists online.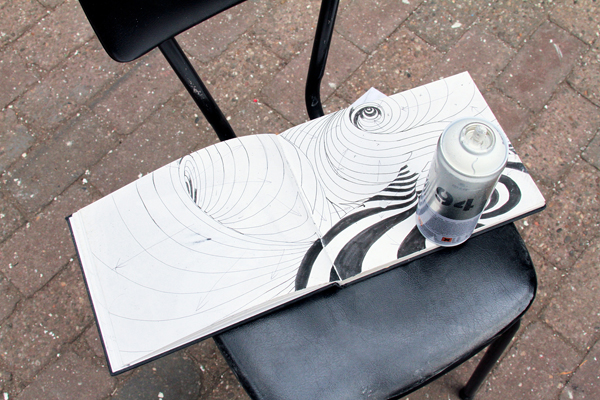 To view the artwork in person, visit Roest, Amsterdam. For more works by INSA, visit https://www.insaland.com/ 
And to learn more about Ketel One, visit https://www.ketelone.com/story/heritage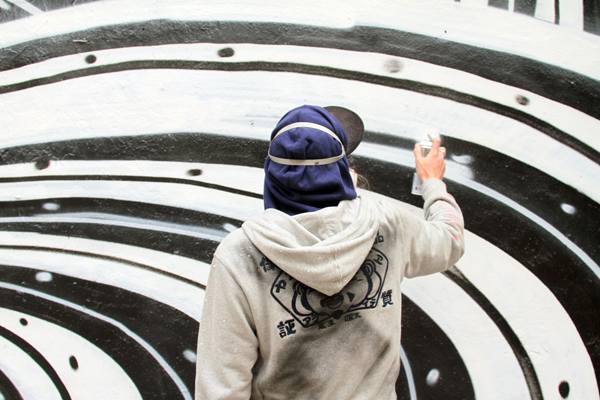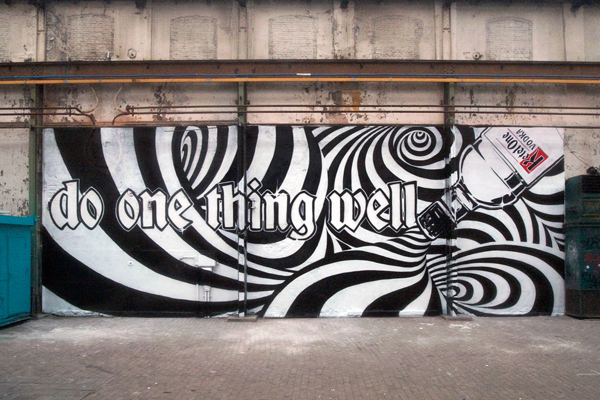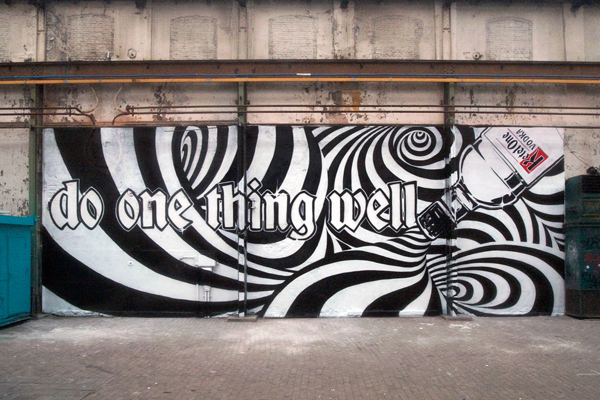 22-1-2013
Ape to Gentleman was recently invited to the humble surroundings of Northampton to visit the prestigious John Lobb factory. Naturally we accepted this offer and sent our Senior Fashion editor Anthony Elliott to discover the often unseen world of shoemaking. Below is a description of all that unfolded.
"There are 190 steps involved in making a pair of John Lobb shoes", I am told by Creative director Andrés Hernández; his face is of an inquisitive nature, filled with knowledge and wealth. Andrés has been creative director at John Lobb for 25 years, before that he worked in the factory that we step foot in today, a place that he still feels very much at home with now.
The factory itself sits upright in a residential street. The rooms are densely populated with noise and machinery (as you would expect). Uppers lay draping over chairs and the odd monk strap is spotted in the somewhat frantic atmosphere. Yet among this chaos lays an element of order and calm – everyone seems assured in their step – only stopping to acknowledge our presence on the odd occasion, as if mindfully aware of the deadlines that await.
Mr Hernández is an exceptional talent, he is one of the few creative sectors within shoe craft that can both design and make a pair with his own hands. He offers an unseen vision that many designers neglect. He understands hard work and graft but also adheres to designer flair without drawing the brand from its roots. As he mentions emphatically, "Our aim is to satisfy the dreams of our customer and not just their needs."
It is rather captivating to hear Andrés speak of leather as a breathing material. He draws similarities from it and other living objects to highlight his point, even that of trees. On speaking of a trip to the far east he likens the ideal of a tall tree in park to that of the John Lobb world; using the branches as his main source of innovation. It seems that the wise nature of this human being can draw inspiration from anything.
Making note of the brands appreciation for its workers, Andrés takes time to describe each hand that creates a pair of John Lobb's. Many of them share the same roles as their fore fathers: cutting, sewing and spot checking meticulously throughout the day. It is intriguing that so many of them still work within this realm, yet it remains touching none the less.
We are nearing the end of our visit at the palace, yet a few questions still elude me – and as if by telepathic nuance, Andrés takes a moment to reflect on the ideal of longevity. He likens that of John Lobb's to an automotive: made with passion, desire and emphatic admiration – they both remain products of their environment – cultured only by those that can empathise the creation of great produce.
Read the original article here.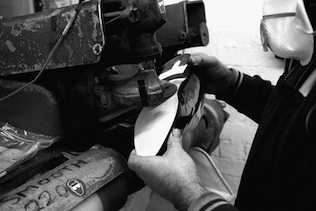 Top